We want to take a moment to welcome you to our site and thank you for visiting!

Our family has been raising tropical fish and many different pets for years and animals have always been our passion and joy! Since a very young age, both Paul and his wife Jenney have raised dogs, birds, cats and many different fishes and aquatic life.
Even as they raised two children (Roger & Richard), pets have always been a part of their lives and both Roger and Richard continue to raise and love animals to this very day as a result of this wonderful upbringing.
As a family-owned tropical fish store/pet shop, we take pleasure in serving! You can find what you need for your pets, whether you have a dog, bird, fish, you name it! We strive to provide you with top quality products at the best prices both on our online tropical fish store and in-store here in San Diego!
We hand-select each and every tropical fish you see in our store and ensure that only the best is stocked! We are SD's go-to store for monster fish, aquascaping supplies (also an official retailer of Aqua Design Amano ADA) and many other sought after rare freshwater tropical fish.
We're also proud to be San Diego's very first full-scale aquascape store. We take a very natural approach and lean towards a Nature Aquarium style of planted tanks.
Conveniently located in Convoy District of Kearny Mesa and also on University Ave in Mid-City, Pet Zone Tropical Fish is proud to support local San Diegan fish keeping hobbyists, whether you are a beginner or an advanced enthusiast.
All our fish/animals are quarantined before we sell them, so you can be confident in bringing home a healthy pet! Come by today and add an additional member to your family!
Note: We can speak Chinese (Cantonese, Chiu Chow/Teo Chew & Mandarin) & Vietnamese.
我們能說廣東話和華語. chúng tôi cũng có thể nói tiếng việt.
Grand-Opening week at Pet Zone Tropical Fish in Convoy District/Kearny Mesa, summer 2016.
Hanging with our little doggies at our Pet Zone Tropical Fish, Mid-City San Diego.
At the SuperZoo Pet Convention in Las Vegas, 2014.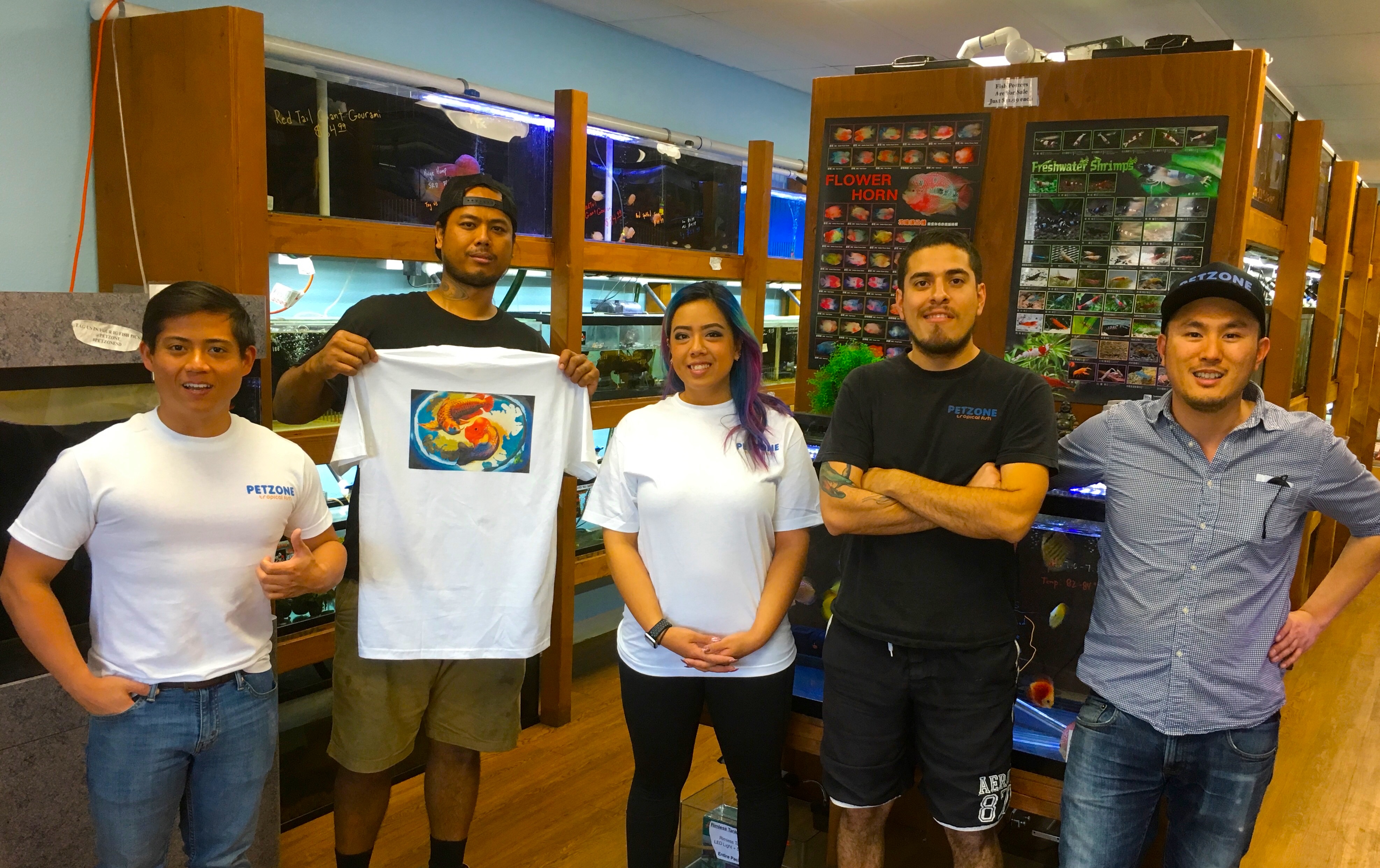 Having fun with the Pet Zone Convoy team!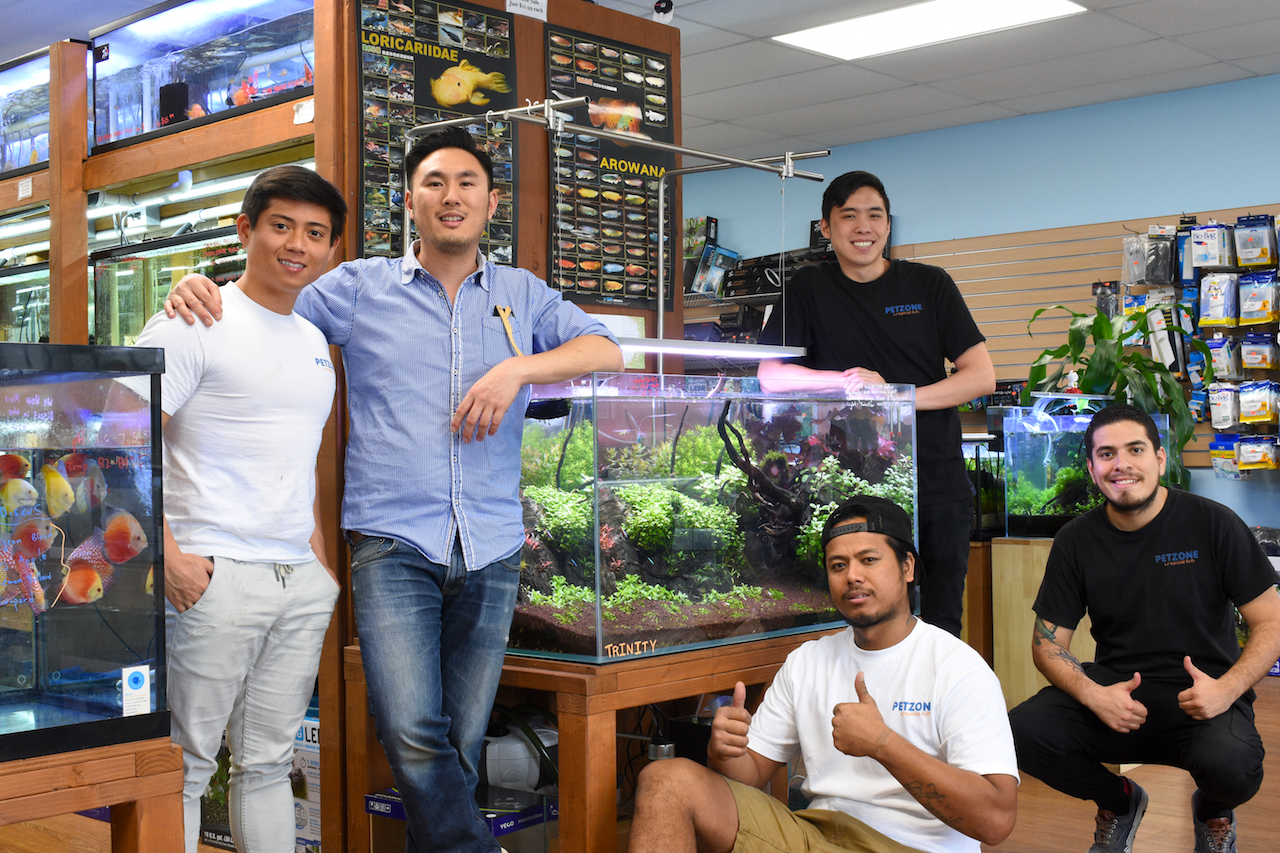 The Pet Zone SD team is ready to help you with anything aquatics related. Aquascape, monster fish, you name it!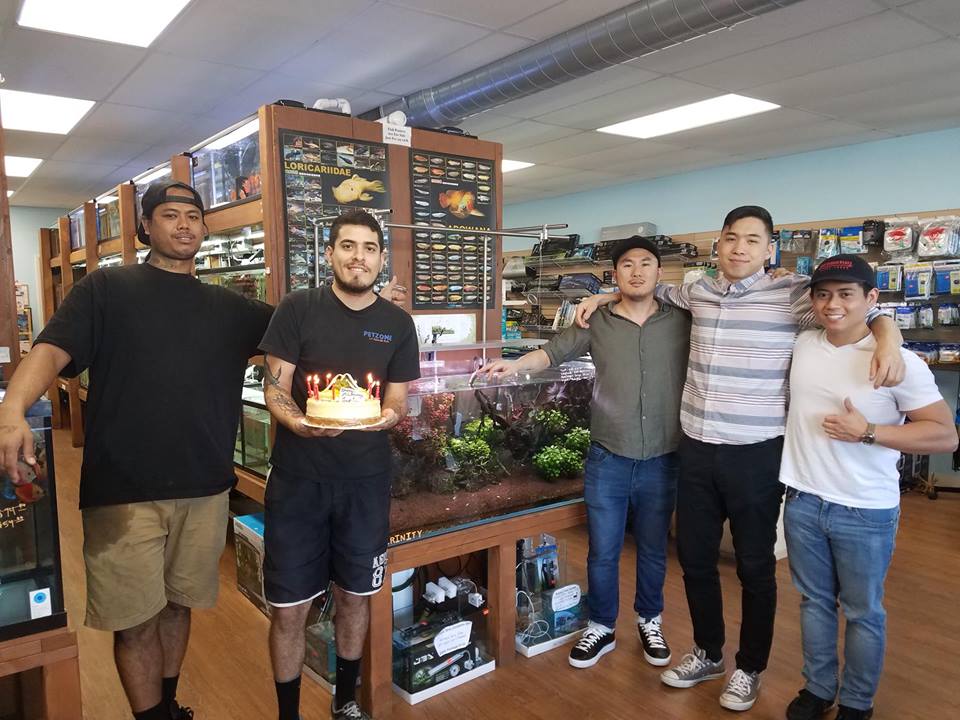 Leo's birthday at Pet Zone Tropical Fish - Convoy District/Kearny Mesa.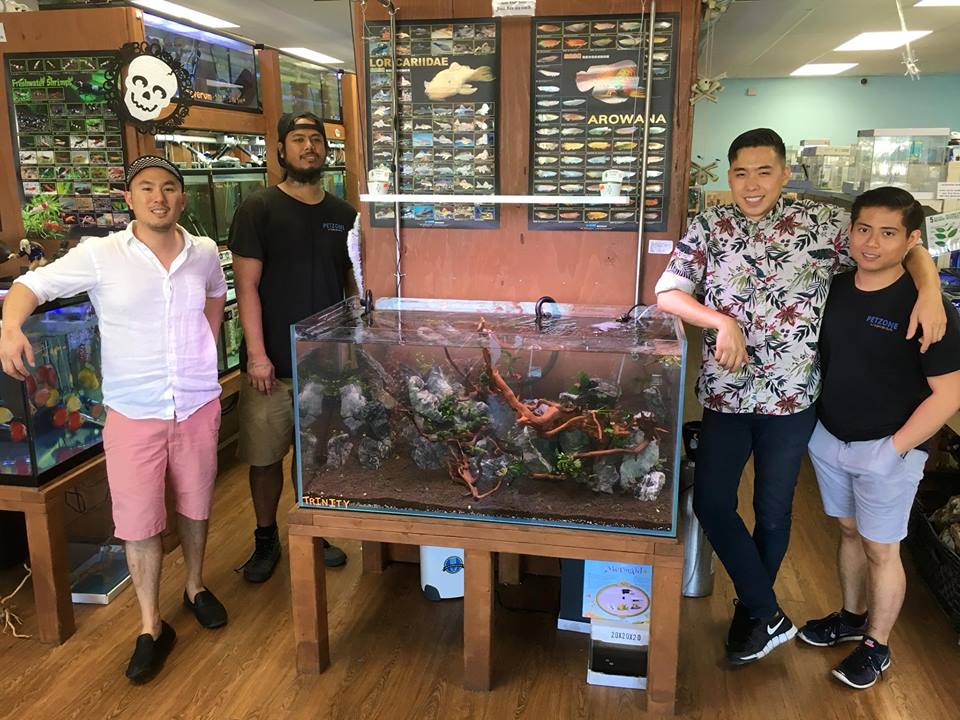 We're excited to see the progress on our 114g planted tank at Pet Zone Convoy! Aquascaping life!